When my friend L asked me if I would be down to go to a strip club for her quarter of a century birthday I said, "Of course!" I have no issues with going and watching boobies! Who doesn't love boobies!?
The problem is that in our area some of the strip clubs are lacking. When I say lacking I mean that the exterior resembles something from a run down coal mine town and the interior looks like the inside of a cardboard box with a large table and chairs. A poor building could probably be overlooked if the entertainers were even slightly entertaining. Half the time they just sway back and forth, no tricks, or anything worth remembering. Knowing that our local strip clubs are like this L told me, "I want to go to a classy strip club." I responded with "Is there such a place?" She said, "In Baltimore." I assured her I would find one and figure out all the details. Of course I waited until the last minute (like I do with everything in my life) and when the day came I was scrambling on my phone to try and find a classy strip club. BTW, if I ever die please delete my browser history...it's completely shameful!
Yup, this is what would happen if my family saw my browser history.
After looking at reviews (did I mention completely shameful browser history) I made a decision on which club in Baltimore to venture to. Stephanie, L, and I had dinner then drove up. Parking in Baltimore is a nightmare but this place had their own valet parking lot. I had never been to a strip club that had it's own valet... If that weren't enough when we got up to the entrance the bouncers had ear pieces in and were carrying walkie talkies. After showing our IDs the bouncers radioed us to enter the building. After entering the building we were in a little boxed off area where we paid the cover fee and be radioed in again.
If I thought the outside with the valet parking and muscled bouncers carrying technology was intimidating I was about to have my mind blown. This place had two floors, the pole went all the way up to the second floor, there were cushioned red rolly chairs, there were special fancy tables with bottles service available, and a special closed off area for lap dances. The three of us stood there stupefied until some young man walked by and said something like, "My name is Eugine and I will be your host for the evening." A host!? How in the world is a boobie bar going to have a host!?
For the first ten minutes we wandered around aimlessly until we finally decided to stop at the bar and get drinks. We watched from an awkward angle until we decided that we would just sit at one of the tables with the rolly red chairs. We figured that we would get a table dance sooner or later so that we could keep the table.
Sitting was nice and comfortable. We were able to just talk and relax. However, every once in a while I would feel silly and go up to the stage, squeeze my way in between some random guys and tip the dancers. While I was up there I met some interesting people. One was some mid life crisis Indian guy that was making it rain one dollar bills. I found out from the others that it was his first time at a strip club. It was fun watching him and I was having a good time until one of the guy put his arm around me and whispered, "Does her dancing turn you on?" I gave an awkward laugh and returned back to Stephanie and L. No, thank you Creepazoid!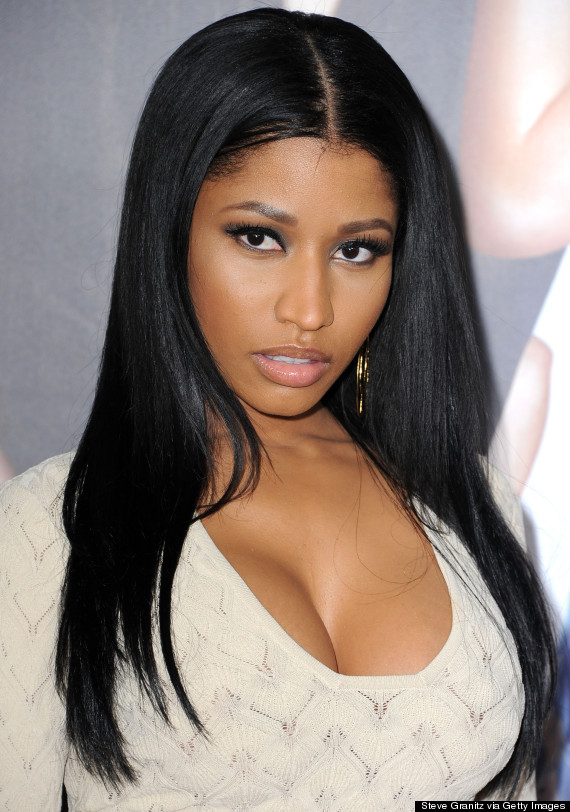 From the table Stephanie, L, and I watched the girls and tried to figure out which one we wanted to come give us a table dance. I really wanted to get this one girl that looked like Nicki Minaj! Only because Stephanie and L thought that she was scary. She came out wearing some kind of whips and chains get up and did a dance to "Anaconda." She had a muscular and toned body, a beautiful face, but her jaw line was scary... Like, she looked like the type of girl that would break you in half. As if her body didn't look intimidating enough the skills she had... OMG! Stuff that I didn't even think strippers could actually do! Nicki Minaj Stripper climbed up the pole to the second floor, quickly slid down, and landed in the splits so hard that you could hear her heels hit the stage floor. It was totally unbelievable! I had to leave to the table and shove myself between Indian Guy and Creepazoid so I could tip her! I felt bad for Nicki Minaj Stripper though after her dance. A group of men called her back for a table dance and were just... grabby and rude. Screaming things like, "Yea, you bounce for that dollar!"
None of the girls (aside from Nicki Minaj) seemed too memorable to us. Side note, you know what's disturbing? When girls come down the pole with their legs wide open and you can see inside them!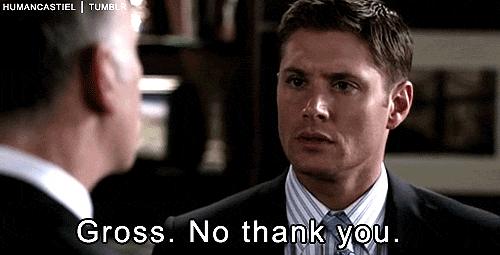 We were going to give up on finding the girl to come dance on our table until a petite girl with perfect teeth and lots of tattoos came out. You know that song "I'm in luv with a stripper"? I swear the three of us had it going on in our head because we were all in agreement that she was "the one." She was the one that we wanted to come dance on our table. We called our host (still can't believe strip clubs have host) and asked him to have her come over for the table dance.
While we were waiting for the tattooed stripper to come we saw a lone man walking towards our table looking around awkwardly. Turns out he was a former co-worker, we will call him F. Stephanie and I ran up to him and in typically hyper girly fashion did the, "Oh my God! What are you doing here!? How have you been? We haven't seen you in forever!" He was obviously very taken aback and awkwardly mumbled and pleaded over and over, "Please don't tell anyone you saw me here..." or "I never come to these places..." and "I'm supposed to be meeting someone outside any minute, I didn't intend to come in here" Uh huh...sureee.... That's why whenever I told the host I needed some ones you pulled out a huge wad of them! ;)
When the tattooed stripper came she introduced herself as Elise. We paid for the table dance and she did her thing. Let me tell you all of us were paying attention. After the fact L and I were talking about laying in front of the mirror and doing things like making your thighs shake and tapping your booty. We weren't the only ones taking notes though! F sat there through the table dance and awkwardly rubbed one leg while the other one was bouncing, it kind of reminded me of Thumper!
After Elise's dance she stayed at the table and talked with us. She even picked a little fun at F on how she saw him sitting in the back by himself. Hahahaha! You know it's bad when the stripper is calling you out! While she was talking to us Stephanie pointed out that she had an Ariel tattoo on her leg. Ariel is my favorite and that just convinced me even more that I had fallen in love with this stripper. I was so convinced that I texted Ticklebug and let him know I was leaving him for one. Hahaha! Of course he knew I was kidding! She stayed with us until it was time for her to go back and do her second dance routine. While she was up we took seats by the stage and blew all our money... we are no better than men....hahaha!
When Elise's dance was complete we called her back so that Stephanie could get her first lap dance ever! Here is one thing I dislike about these classy strip clubs... I can't watch! Hahaha! I really wanted to see Stephanie's face as she got her first lap dance.
I picture Steph's lap dance going like this hahaha!
By the time Steph's lap dance was over it was past 1am and our old lady ways were kicking in so we decided to head home.
While waiting for the valet Stephanie and I were approached by some lesbians. Stephanie had some butch lesbian asking for her number and I had a Mexican girl flat out state "I want to get you know you better..." In that tone. L wasn't much help in saving us... She was flirting with the (very attractive) bouncer. When the cars got there Stephanie was almost followed home by some older man that was screaming things at her like, "How are you going home?" and "Where have you been all my life!?" Getting into the cars was like a 10 minute event!
All in all it was a blast! I would totally go again. In fact, some friends and I are secretly planning another trip for another friend. This would be her first time and I'm all about the first time!